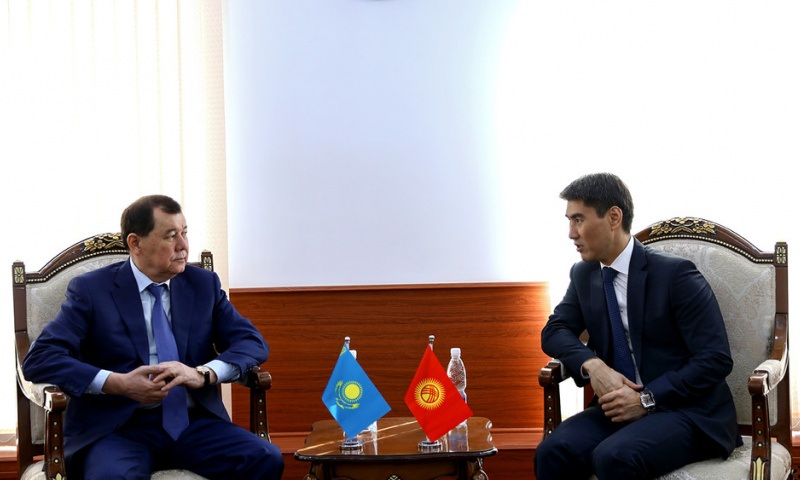 Photo: kg.akipress
Today, Foreign Minister of Kyrgyzstan Chingiz Aidarbekov has received the Ambassador of Kazakhstan to Kyrgyzstan, Karim Kokrekbayev.
According to the press service of the Ministry of Foreign Affairs of the Kyrgyz Republic, the parties discussed the organization of upcoming bilateral visits. Moreover, two sides exchanged views on upcoming multilateral international events and forums.
In addition, during the meeting, the special attention was paid to cooperation in the water and energy sectors, improving the work of some checkpoints on the Kyrgyz-Kazakh state border, as well as recognizing the equivalence of the veterinary system of Kyrgyzstan.