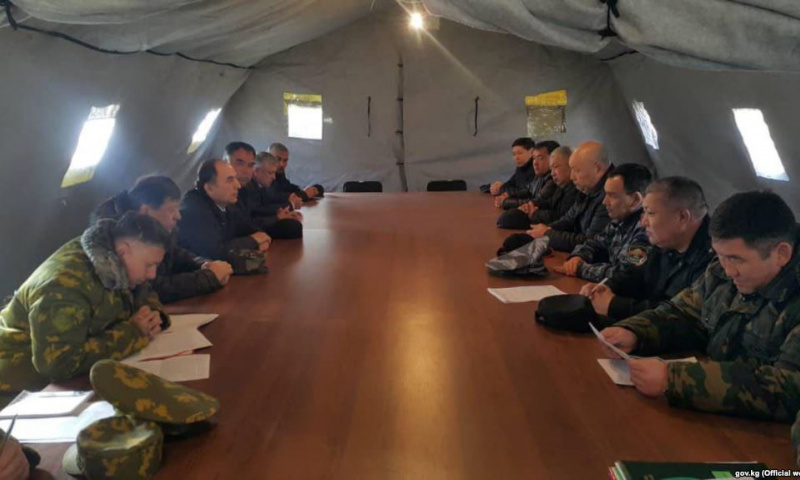 Photo: Gov.kg
Kyrgyz and Tajik delegation met to discuss the situation on the border Batken.
According to the Deputy Prime Minister of Kyrgyzstan Zhenish Razakov, the parties called the primary responsibility to eliminate the conflict between residents. Only after that the parties intend to discuss issues of building a bypass road and clarifying the boundaries. The delegation of Tajikistan was headed by the Deputy Prime Minister Azim Ibrohim.
The meetings are held in the village of Kok-Tash of the Ak-Sai of the Batken region. The conflict on the border of Kyrgyzstan and Tajikistan began on March 13. There were injured people on both sides.
According to the State Border Service of Kyrgyzstan, residents of the Tajik village of Mekhnatabad started the conflict in protest against the construction of the Ak-Sai-Tamdyk bypass road by the Kyrgyz side because of its close to the border.
The Tajik Border Department states that the citizens of Kyrgyzstan have become the instigators of the conflict in order to seize the site. Tajikistan reported that two citizens of Tajikistan were killed during the conflict.
On March 15, the State Border Service of Kyrgyzstan assesses the situation on the border with Tajikistan as relatively stable.