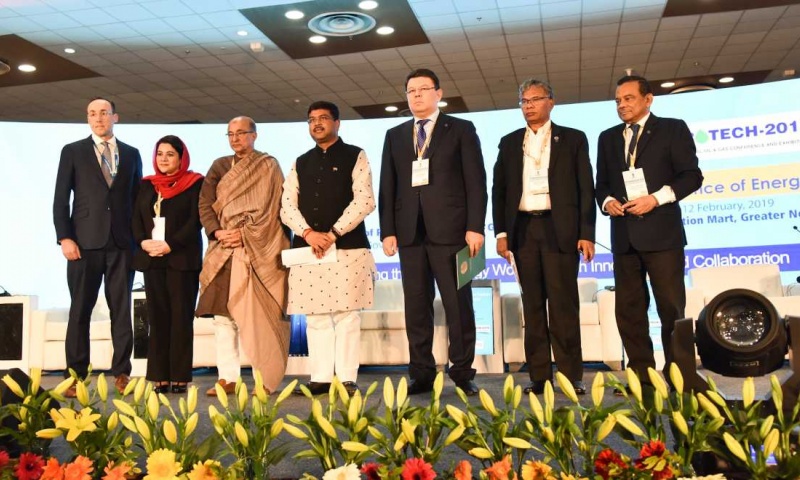 Photo: Mfa.kz
Delegation of Kazakhstan took part in the largest international conference PETROTECH-2019 in New Delhi. At present Kazakh delegation led by Energy Minister Kanat Bozymbayev is making an official visit to New Delhi, reports the press service of Kazakh MFA.
During the visit, the Kazakh delegation took part in the largest international conference PETROTECH-2019 devoted to the issues of renewable energy sources, development of technologies for exploration and mining.
During the session titled "Collaborating for a sustainable and secure energy access" Minister Kanat Bozumbayev informed about the energy potential of Kazakhstan, modernization of the energy sector in the country and invited international investors to cooperate with Kazakhstan in this area.
During the meeting with Minister of Petroleum and Natural Gas of India Dharmendra Pradhan, potential areas of cooperation in the oil and gas sector, prospects for cooperation of Kazakh and Indian companies in the field of exploration and development of oil and gas fields were discussed.
It should be noted that both ministers are chairmen in the Kazakhstan-India Intergovernmental Commission from their countries, and within the implementation of the agreements adopted during the 13th IGC meeting in Astana, the sides agreed to hold a regular meeting in 2019.