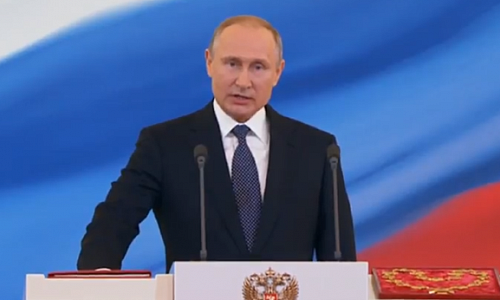 The state visit of Russian President Vladimir Putin is expected at the end of March 2019, said Daniyar Sydykov, head of the foreign policy department of the President's Office of the Kyrgyz Republic.
"In order to promote Kyrgyz-Russian relations, alliance and strategic partnership, strengthen friendship and promote economic projects, the President of the Kyrgyz Republic Sooronbay Jeenbekov invited the President of the Russian Federation Vladimir Putin to make a state visit to the Kyrgyz Republic. Now the parties are working on the issue. The state visit of the President of Russia is expected at the end of March 2019," said D. Sydykov.
He recalled that on the sidelines of the next meeting of the Council of Heads of State of the CIS countries in September 2018 in Tajikistan a bilateral meeting of the presidents of Kyrgyzstan and Russia was held, during which Sooronbay Jeenbekov officially invited Vladimir Putin to pay a state visit to Kyrgyzstan.