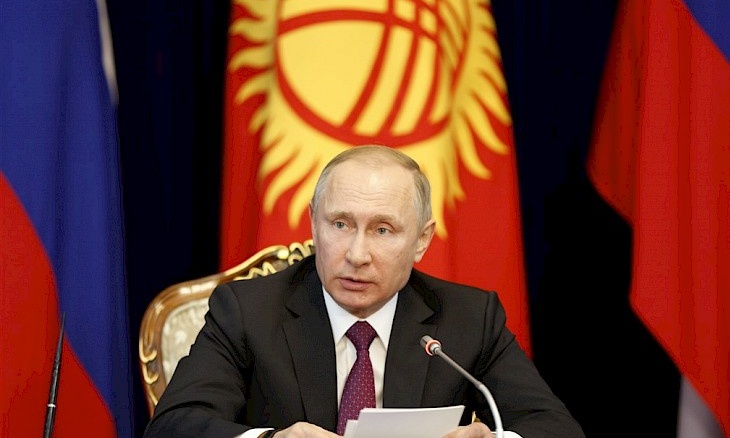 Photo: Kabar.kg
The President of Russia Vladimir Putin will visit Kyrgyzstan at the end of March, reports the Information Policy Department of the Presidential Administration of Kyrgyzstan.
"The President of Kyrgyzstan Sooronbai Jeenbekov invited Vladimir Putin to pay a state visit to Kyrgyzstan to develop Kyrgyz-Russian relations, alliance and strategic partnership, strengthen friendship and promote economic projects. Two parties are currently working on the issue", - noted Daniyar Sydykov, head of the Foreign Policy Department of the Presidential Administration of the Kyrgyz Republic.
In addition, it is also noted that an official visit of the Foreign Affairs Minister of Russia Sergei Lavrov to Kyrgyzstan is expected on February 3-4. The main issue on the agenda will be the discussion of the upcoming state visit of Vladimir Putin.
Moreover, following the results of the state visit, it is expected that 15 cooperation documents in the military, economic and law enforcement spheres, regional and foreign policy cooperation will be signed.