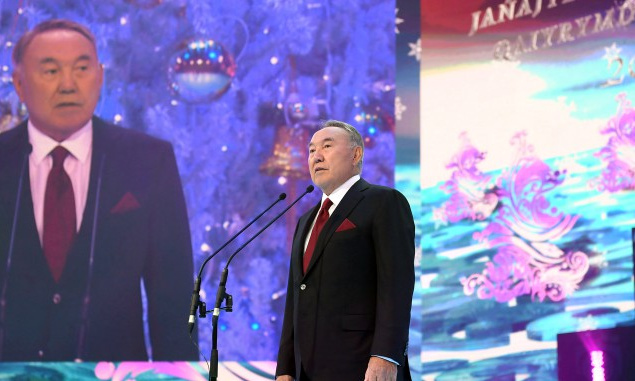 Photo: Akorda.kz
The Nursultan Nazarbayev took part in a New Year party, reports the press service of Kazakh President.
During the party, Nursultan Nazarbayev noted that the year passed was fruitful for the entire country.
"The reputation of our country has grown significantly in the world. The volume of investments attracted to Kazakhstan increased by 17.5%. In general, our economy has grown by more than 4%. This is the result of our joint work. I thank all of you", - said the President of Kazakhstan.
In addition, Nursultan Nazarbayev emphasized that in the coming year special attention will be paid to the development of youth potential.
"The special youth program is aimed at implementation of four tasks. These are questions of education, housing, health and patriotic education. Today's work is being done for the future. The main direction of youth's life should be the independence of the country", - noted the President.
Finally, the President congratulated the participants of the event with the upcoming New Year and wished all Kazakhstanis good health, happiness and prosperity.