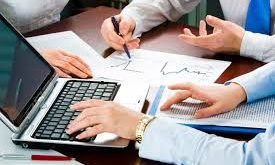 In the first nine months of 2018, a positive growth rate has been observed in the tourism sector of Kyrgyzstan, the Minister of Culture, Information and Tourism Jamankulov told during a press conference.
According to him, in 2017, the share of tourism in the structure of the gross domestic product of Kyrgyzstan was 4.3%. As a result of measures taken to promote the tourist attractiveness of the country in the first nine months of this year, the figure increased to 4.7%.
In nominal volume, an increase of 0.4% amounted to more than 2 billion soms. So, if last year the amount of cash receipts from tourist organizations amounted to 15 billion 197 million soms, then for the three quarters of 2018 it reached 17 billion 486 million soms.
According to the minister, the volume of exports of tourism services for the specified period amounted to $ 356 million, while last year the service provided by domestic tourism enterprises was estimated at $ 27 million less - $ 329 million.