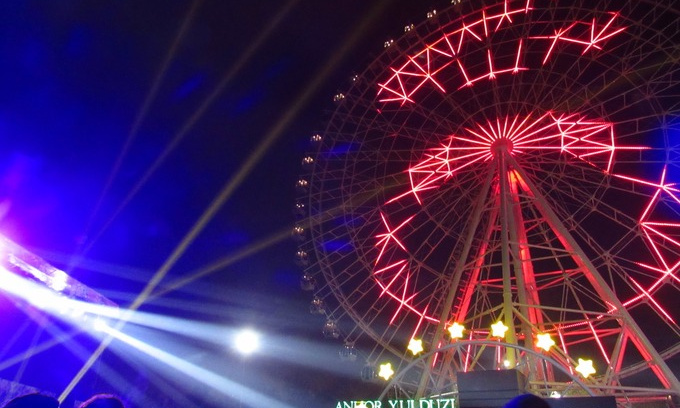 Photo: Afisha.Uz
The largest a 72-meter Ferris wheel "Star of Ankhor" in Central Asia was opened in Tashkent, Uzbekistan. It is located at the recreation park and amusement park "Anhor-Lokomotiv", reports Afisha.Uz. It became the largest in Uzbekistan and in general in the countries of Central Asia.
A full turn of the wheel takes place in 12 minutes. The total number of booths is 48, each is designed for 4-6 people. Riding one lap in a regular booth costs 12,000 soums ($ 1.5), in a VIP cabin - 20,000 soums ($ 2.4). The attraction will be open from 11:00 to 23:00.
The air-conditioning system works in the booths to ensure comfort in the summer, but a heating system is not provided in the winter, since the attraction organizers said that the misted windows would make it difficult to admire the panorama.