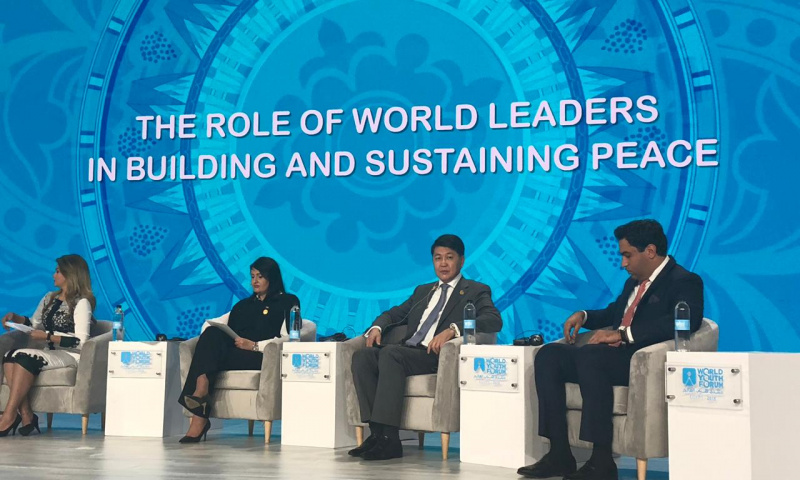 These days, the annual World Youth Forum is held in the Egyptian city of Sharm al-Sheikh under the patronage of Egyptian President Abdel Fattah As-Sisi, reports press servise of Ministry of Public Development of the Republic of Kazakhstan.
More than 5,000 young people from 146 countries take part in the event. Among the honored guests of the forum are the President of Palestine, the Crown Prince of Bahrain, the grandson of a prominent political and public figure N. Mandela, heads and members of governments of various countries. The Kazakhstan delegation at the forum is headed by Vice Minister of Public Development Berik Aryn.
At the opening of the Forum, the President of Egypt Abdel Fattah As-Sisi made a welcoming speech, stressing that the World Youth Forum provides participants with a unique opportunity to discuss current issues of the modern world, challenges and threats, prospects for the implementation of youth programs in education, science and technology, present their successful experience in the implementation of youth policy.
In addition, within the framework of event, Berik Aryn held bilateral meetings with the President of Egypt, the Ministers for Youth and Sports, Foreign Affairs, Investments and International Cooperation of Egypt, the Minister for Civil Service, Youth and Gender of the Republic of Kenya Margaret Cobia, and also with representatives of a number of other Forum Member States.