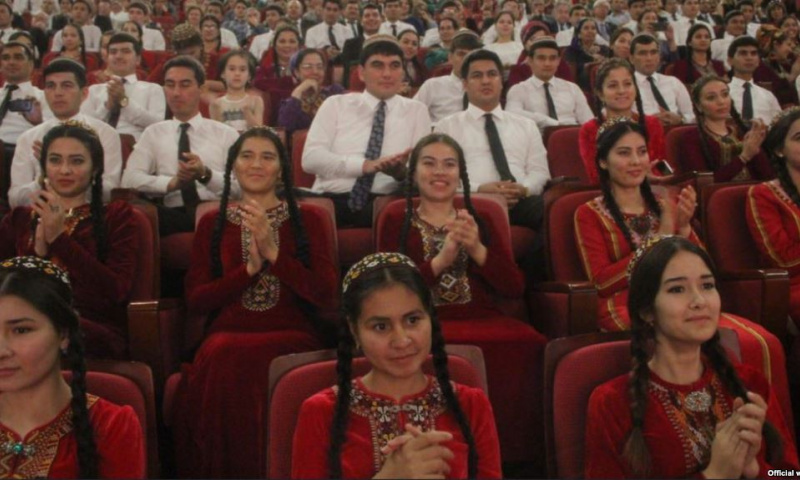 Photo: Centralasian.org
350 art figures of Turkmenistan arrived in Dushanbe on Sunday. Days of Turkmenistan in Tajikistan will be held on October 14-15, reports by the Ministry of Culture of Tajikistan.
According to the country's Culture Minister Shamsiddin Orumbekzoda, two big concerts will be held within the Days of Culture of Turkmenistan. Part of cultural programs will be held in Dusti district. About 30 thousand Turkmen diasporas live in this area.
The need to hold cultural days was announced during Turkmen President Gurbanguly Berdymukhammedov's visit to Dushanbe a year ago.
According to Tajik officials, the Tajik authorities did not expect a big delegation to arrive. "It usually sends a delegation of 80-150 people to the Days, but Ashgabat has more than 300 visitors, so it has to take them all to avoid ruining the relationship with the neighboring country",  the source said.
Previously, Turkmenistan's Days in Tajikistan were held in the summer of 2014, with 60 art figures.