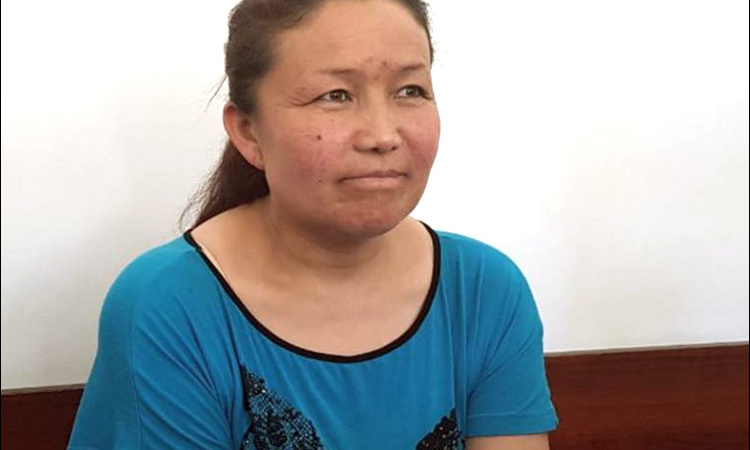 Photo: Fergananews.com
Kazakhstan refused to grant  refugee status to a Chinese citizen, ethnic Kazakh Sairagul Sauytbai.
As stated by Sauytbay's lawyer, Abzal Kuspan, Sairagul Sauytbay asked for a refugee status before, however, on October 4,  Migration Committee examined her applications in the city of Taldykorgan in the Almaty region and refused to grant a refugee status.
In addition, it should be noted that In August, the Panfilov district court of Almaty region sentenced Sauytbai to six months' imprisonment for convicting her illegally crossing the border with Kazakhstan, but sentenced her to a conditional sentence imposed on his "special sentencing". The court left Sairagul Sauytbai without a deportation to China and gave permission to live in Kazakhstan.
Recall, Sairagul Sauytbai fled from China to Kazakhstan in April 2018. During the trial in Almaty region, she announced that thousands of ethnic Kazakhs, Uyghurs and other Muslims are in a "political upbringing camp" in the north-western region of China.