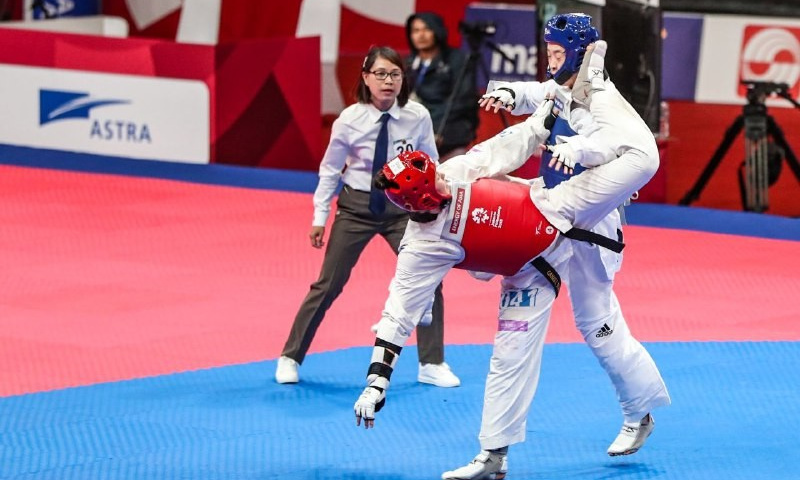 ФОТО: Сали Сабиров
Kazakhstan's taekwondo player Jansel Deniz won a silver medal at the Asian Games 2018, reports Olympic.kz.
In the final of the weight category over 67 kilograms, the sportswoman met with Taekwondo from South Korea Dabin Li.
It is the ninth medal of Kazakhstan in the Asian Games 2018.