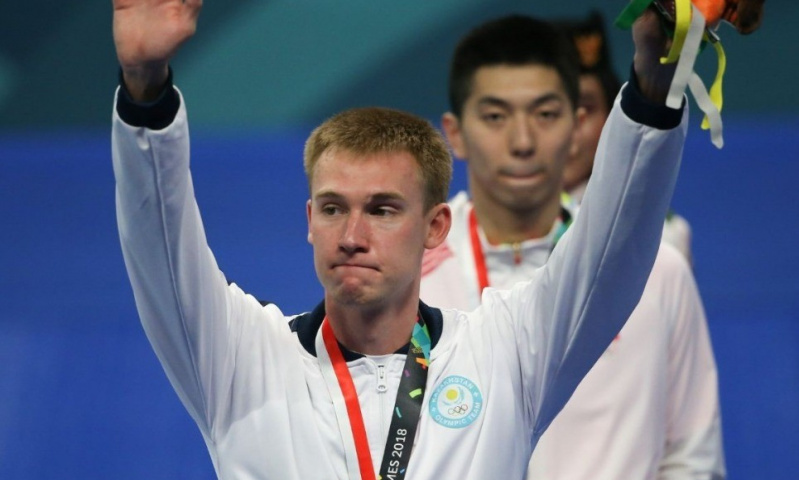 ФОТО: Данияр Майлыбаев
Kazakhstan swimmer Dmitry Balandin won a bronze medal at the Asian Games 2018, reports Olympic.kz.
In the final swim, he showed the third time - 59.39 seconds. The best was the Japanese athlete Yasuhiro Koseki, who also managed to break the Asian Games record, which was set by the Chinese Ian Zibei in the morning - 58.86.
Recall, this type of competitive program in swimming is not the main for Balandin. His "crown" distance is 200 meters breaststroke. Unfortunately, he will not perform on it, since he did not have time to recover.