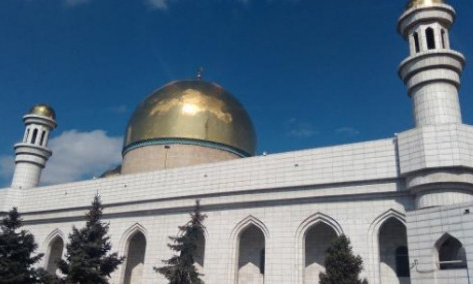 Фото: Көрнекі сурет
There was a meeting with representatives of the Immigration and Religious Affairs Department and representatives of the construction department in Shymkent. The participants discussed the construction and condition of mosques in Shymkent and region of Turkistan. According to the official figures, the number of mosques in the region currently exceeds 800. In addition, it is still unknown officially how many of them are lawful and how many have been illegally constructed.
"Eight mosques have been built legally over the past three years. The others are illegal", - said the representatives of the City Department of Architecture and Construction. New laws regulating the construction of religious buildings were adopted in our country in April. All mosques, which are within 300 meters of schools, will be demolished now.
"So, who build the mosque illegally that person should demolish it.  Moreover, the person must obtain the necessary permits for land and construction, and inform the Architecture and Urban Planning Department", - said Bakytbay Duisebekov, the Head of the Department of Architecture and Construction of Turkistan Region.
"Thus, people are building many mosques, and now the number of illegal mosques are increasing in the region. As a result, some religious buildings in villages and settlements are empty", - said officials.
"There are more than 800 mosques in the region and Shymkent. Many of them are empty. This is due to a lack of people or a lack of respect for construction rules. Because there are no visitors, that is why we turned them into a temple", - said Samat Saparbayev, head of the Department of Religious Affairs of the Turkistan Region.
Translated by Nazerke Syundyukova