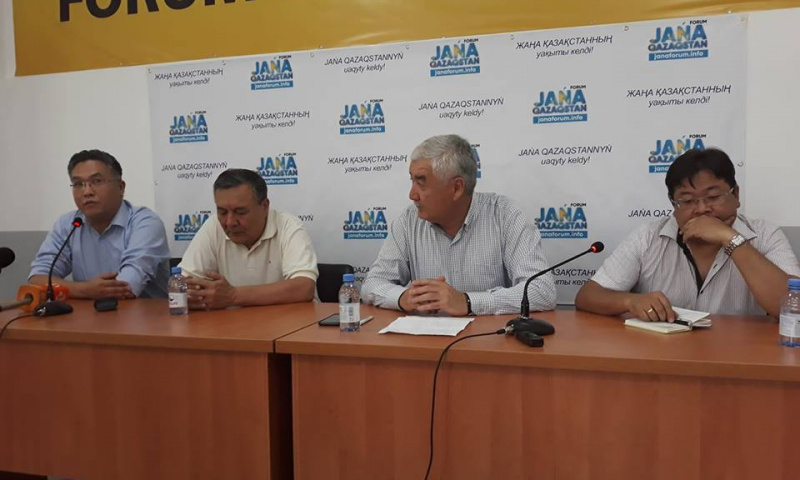 "New Kazakhstan" Forum's members have held a press conference today in Almaty. 
At the press conference, members of the Forum Amirzhan Kossanov, Dos Koshim, Aidos Sarym and Rasul Zhumaly told about letter which was sent to the Prime Minister of Kazakhstan Bakytzhan Sagintayev, about the visit "New Kazakhstan" Forum's members to the United States on June 24-27.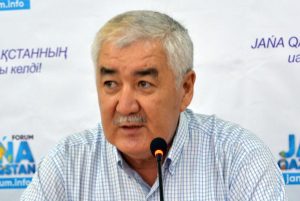 The "New Kazakhstan" party's member, an opposition politician Amirzhan Kosanov, who was one of the first moderators, told that they sent a letter to the Prime Minister regarding the 51 Chinese plants, which will be transferred to the territory of Kazakhstan. According to Kosanov, in an open letter the forum participants asked the Prime Minister questions about the benefits of Chinese enterprises for the country's economy, ecological damage, the labour force, and who will own the plants.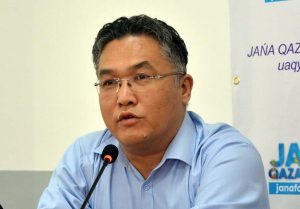 Moreover, the political scientist Rasul Zhumaly briefly talked about visit to the United States of the forum members. "A group of representatives of the "New Kazakhstan" Forum went to Washington. During this trip, a number of Kazakh activists from abroad joined to us. Among of them were Serik Medetbekov, head of the Kazakhstani foreign office bureau, philosopher Ualikhan Tuleshov, Kanat Ibragimov. Many issues were discussed during the visit, including the freedom of speech in Kazakhstan, information security, transit of power, and the Kazakh ethnic's issue in China", - noted Rasul Zhumaly.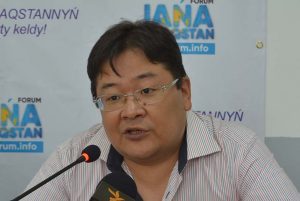 Political scientist Aydos Sarym, who is also visited the US said during the meeting: "Firstly, why is the USA? Let me answer this question. Geopolitical context is becoming more complicated at present time. The impact of Russia and China in Kazakhstan has reached a very special level. Secondly, the Kazakh ethnic's problem in China. Nowadays, Kazakhstan is not able to impact on China. As we know, there are two groups who talk about human rights. They are European Union and United States. When we went to the European Parliament, we met with Kazakh ethnics and we helped them. This time we had a chance to see such diplomatic missions. As you know, the US is currently facing a lot of problems with China. We are hoping to use this opportunity or other possibilities to solve the Kazakh ethnic's problem in Xinjiang".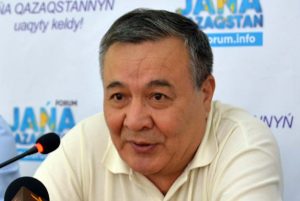 In his turn, Dos Koshim, a political scientist summarized the press conference. "We met with local citizens in Mangystau and Aktobe regions and answered resident's questions about "New Kazakhstan" early this month. At the moment, we have a problem in the economy. We cannot live in such a society anymore. From the end of this month we are planning to visit other regions of the country", - he said.
Translated by Nazerke Syundyukova