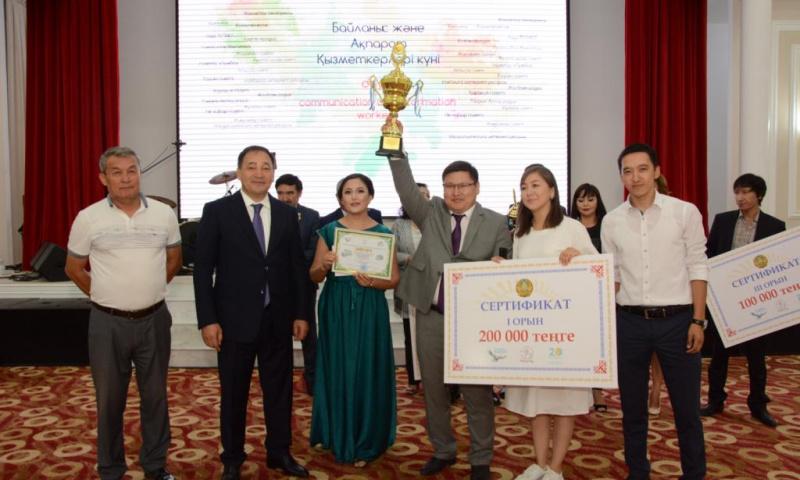 Mayor of the region Yeraly Togzhanov congratulated all employees of the communication and information with their professional holiday, reports the press service of Mayor of Mangystau region.
According to the results of the sports contest among the media representatives, "Mangystau" TV channel won the 1st place and received a cup and a certificate of 200 thousand tenge. The winners of the II place the team "Mangystau Media" was awarded with the certificate of 150 thousand tenge, while region correspondents of the "Khabar Agency" were awarded the III place and got a certificate of 150 thousand tenge.
Information: 42 media outlets are registered in the region, 14 of them are electronic media (1 TV channel, 3 radio stations, 10 news agencies), 28 - print media (20 newspapers, 8 magazines).