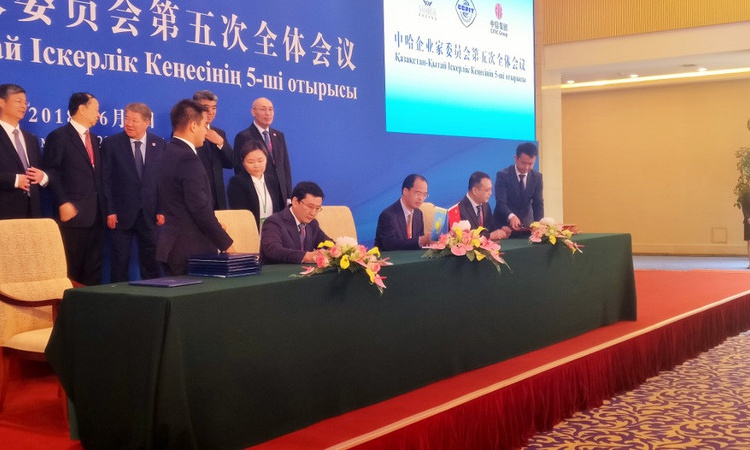 Kazakhstan and China created a joint investment fund named Eurasian Nurly (Bright) Investment Fund.
June 8, in Beijing,  the Agreement on the establishment of the joint Kazakhstan-China Eurasian Nurly (Bright) Investment Fund was signed, reports the press service of JSC "National Manager Holding "Baiterek".
The Agreement was signed by Aidar Arifkhanov, Chairman of the Board of JSC "National Holding Company" Baiterek " and General Director of CITIC Eurasian Capital Limited Sun Yan and President of the China-Eurasian Economic Cooperation Fund Lin Gang.
"The planned target amount of the created fund to be up to 500 million US dollars. The Fund's main investments to direct to the implementation of projects on the territory of Kazakhstan in various sectors of the economy, including infrastructure development, processing of natural resources, logistics, information technologies, manufacturing industry and agro-industrial complex, " explained Aidar Arifkhanov.