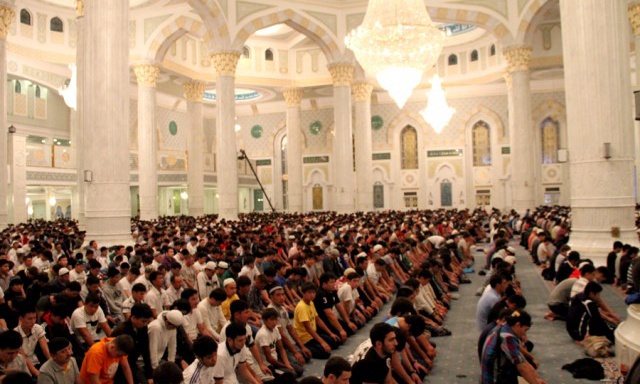 Фото: kenester.kz
The risk spreading of meningococcal infection is high on the Night of Predestination. Zhandarbek Bekshin, Chief medical aidman of the country warned about that.
He told that people will sit together for 5-6 hours in a closed space. If some of them have infectious diseases, then others may be in danger. So, he warned citizens not to neglect their precautions. Moreover, the representatives of the Spiritual Administration of Muslims of Kazakhstan and the Ministry of Health will jointly work on the issue of mosque deactivation for the prevention of meningitis. They will disinfect the house of Allah and install ventilators. The ventilators which does not work will be replaced until the Night of Predestination.
In this year the Night of Predestination coincides with the night of 11 to 12 June.
Translated by Nazerke Syundyukova