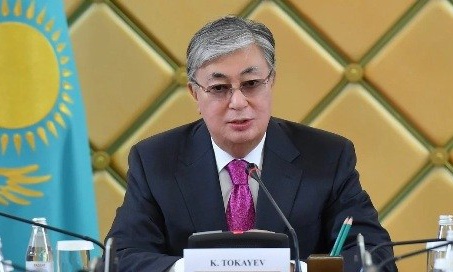 Фото: Aktobenews.kz
The Chairman of the Senate of the Parliament Kassym-Zhomart Tokayev said that the Ministry of Health is making mistake by doing nothing against meningitis.
Kassym-Zhomart Tokayev in his Twitter account commented on the situation with meningitis in the country. He wrote: "The spread of meningitis should not be allowed. The ministry is is making mistake by doing nothing against meningits".
It should be noted that earlier, Health Minister Yelzhan Birtanov said: "We will not hide the number of infected and dead people with meningococcal infections. There is no need to announce quarantine now. We ask the Kazakh people to listen to the advice of the doctors ".
Recall, in total, this year, 58 cases of meningococcal infection have been diagnosed in the country, 12 of them died from cancer.
Translated by Nazerke Syundyukova