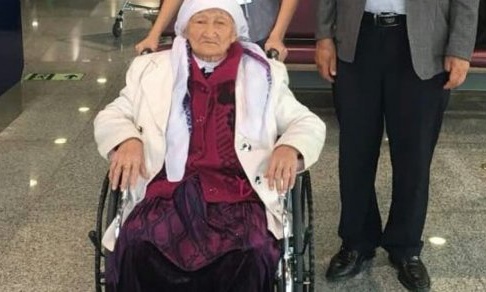 Фото әлеуметтік желіден алынды
The government of China arrested a 90-year-old Kazakh elderly woman, who was accused of violating the visa requirement. Last month, she and her son were arrested. Officials of law enforcement told that they were accused of "dual citizenship". However, fortunately, agency of Kazakhstan has helped to decide this problem and therefore, they have returned to Kazakhstan. This was reported by the Ministry of Foreign Affairs of Kazakhstan.
According to them, the 90-year-old elderly woman was born in the Xinjiang region. In March last year, she opened for one-month visa to visit her relatives who live in China. However, later, she forgot to extend the period of her document which allows her to be in China. That is why, they were detained by Chinese policemen.
The Ministry of Foreign Affairs was informed and they immediately helped to decide this issue. The Kazakh Embassy in China compromised with the Chinese law enforcement agencies and has returned them back to Kazakhstan.
Translated by Nazerke Syundyukova