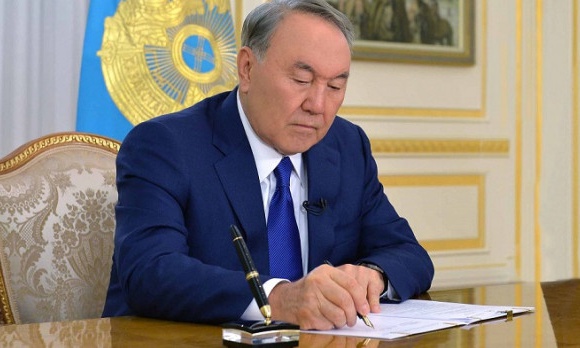 Фото: akorda.kz
President Nursultan Nazarbayev practices writing the Latin alphabet every day. He has said about it today, in the introducing "New Humanitarian Education. 100 new textbooks in the Kazakh language" project.
According to him, transition of the Kazakh alphabet to Latin alphabet is very important for our country. N.Nazarbayev said that Kazakhstan chose its own alphabet and writing as an independent, sovereign state, in any country such an event is a very important and unforgettable phenomenon.
"We have taken this step to develop our language so that Kazakhstan can become one of the world leaders. We need to gradually introduce our new alphabet. I write my thoughts, feelings and works Abai Kunanbaiuly in Latin alphabet. I think it is not difficult", - said the president.
Translated by Nazerke Syundyukova