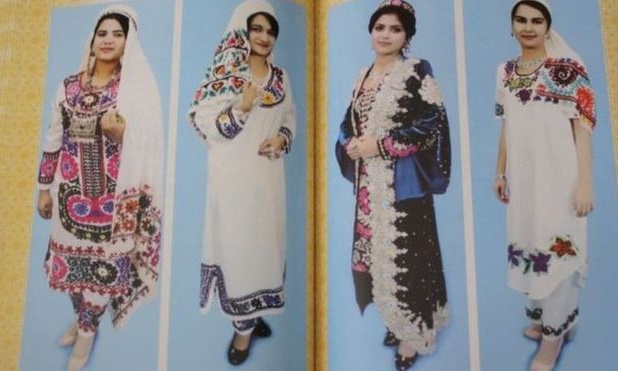 Тәжікстан үкіметі ұттық үлгідегі киімдерді үгіттеді. Фото: TAJIK CULTURE MINISTRY/ASIA-PLUS/BBC.
The Ministry of Culture of Tajikistan to prepare a new project in order to teach women the culture of dress. This information was reported by Asia-Plus news agency.
Experts say the Tajik government has been trying to ban clothes that related to Islamic. However, despite the efforts of government, the religious beliefs of the people do not change the traditional Islamic dress.
The Ministry of Culture of the country prepared a "Book of Recommendations". It features samples clothes of women of different ages. In this way, the Tajik government called women in the country not to wear black dresses and hijabs.
At the suggestion of the Ministry of Culture, clothes belonging to Western culture were also restricted. For example, wearing short skirt. At the Ministry's suggestion, clothes of the national color of the Tajik nationals is promoted.
In the "Book suggestions": "We call you not to wear a body open clothes, tight pants or dresses, and harmful synthetic garments, and to abstain from going to social places with that kind of clothes".
This proposal of the Ministry has become a subject of strong debate on social networks in Tajikistan. Despite the most of the comments support national style, these costumes are expensive and not publicly available. Among them were comments like "Does the Ministry distribute free clothing?".
The problem of unemployment in Tajikistan is one of the issues that have not been resolved for a long time. The migration flow and poverty have been a headache for a long time. That's why the comments which criticized the proposal of the authorities were overwhelming. They were accusing the government of trying to make unreasonable reforms without first resolving social problems.
Translated by Nazerke Syundyukova