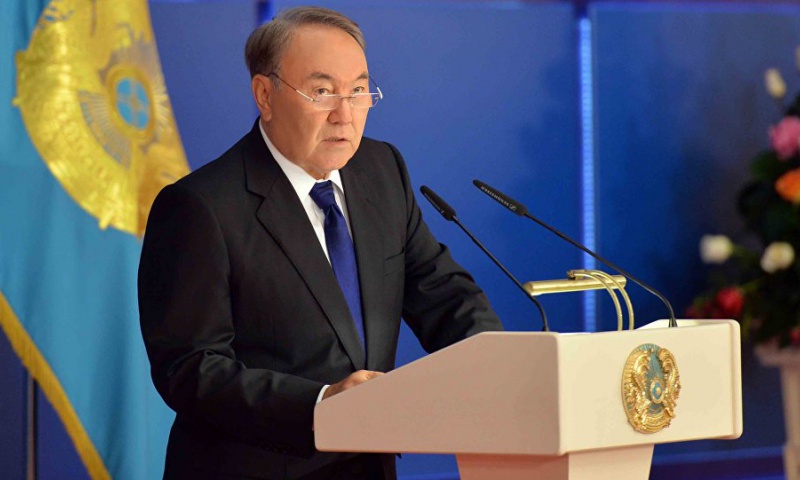 The President of Kazakhstan, Nursultan Nazarbayev. Photo: Sputnik Казахстан
The President of Kazakhstan, Nursultan Nazarbayev, held a bilateral meeting with the presidents of Uzbekistan, Kyrgyzstan, Tajikistan and the chairman of the Mazhilis of the Parliament of Turkmenistan before the business meeting began with the leaders of the Central Asian countries.
"Welcome to Kazakhstan (...). After our last meeting problems are solved, we have a "Road map", and trade is developing. We hope that everything will be fine in the future", - Nazarbayev said during a meeting with President of Kyrgyzstan Sauranbay Jeenbekov.
As stated by the President, today the leaders of five countries will meet and discuss internal issues.
"They are economics, infrastructure, logistics, etc. problems. We will have the opportunity to solve all of this. We do not invite for a third side to solve the problems in Central Asia.We are in the process of creating conditions for our people and meeting our challenges", - noted President.
The President of Kazakhstan also met with the head of Uzbekistan, Shavkat Mirziyoyev.
"During the year we have done a great deal of work. We have settled our relations with neighbors. We have solved issues that were unsolved for decades. The mood has also changed", - siad Nazarbayev.
Recall, today the summit of heads of Central Asian countries will start in Astana. This meeting was initiated by Nursultan Nazarbayev and Shavkat Mirziyoyev.