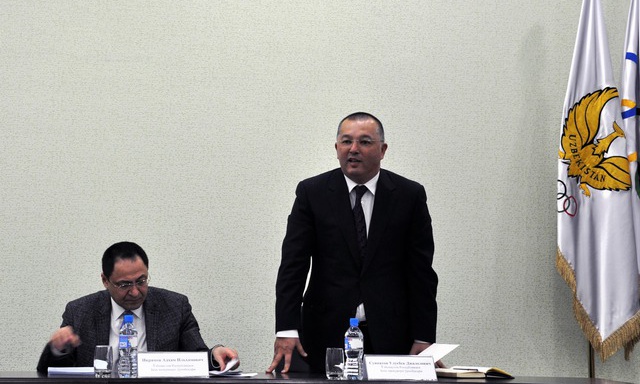 Фото: Gazeta.uz
Former deputy attorney general of Uzbekistan Ulukbek Sunnatov was prosecuted. A 45-year-old colonel was detained by the fellow workers of prosecutor office at home on February 24. He began to answer questions of inquiry. This was reported by the Central Asian News Service.
Ulukbek Sunnatov, who was the prosecutor of the Tashkent region since the end of 2017, was dismissed by the president's decree on January 5, for gross mistake at work.
As stated by the fellow worker os the Prosecutor General's Office, Sunnatov was arrested in the framework of the criminal case against former Prosecutor General Rashid Kadyrov. Kadyrov was detained on February 22.
According to the source, Ulukbek Sunnatov is currently investigated at the Prosecutor General's Office. He is suspected of committing "abuse with the official position" and "corruption".
In addition, Sunnatov was relieved of the post of chairman of the National Paralympic Association of Uzbekistan.
Translated by Nazerke Syundyukova