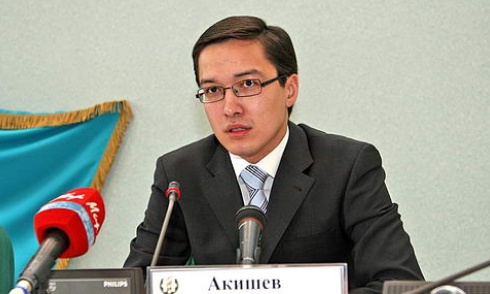 Photo: newspaper Diapason
 The National Bank decided to reduce the base rate from 10.75 to 9.75% with a symmetrical fluctuation corridor +/- 1%, reports the chairman of the financial regulator Daniyar Akishev.
The head of the National Bank of the Republic of Kazakhstan noted that the rates for liquidity provision to banks are 10.75%, and for liquidity withdrawal operations - 8.75%. For the first time since the introduction of the base rate, its level has reached a single value.
'One year ago, the base rate was 12%, and the decision to reduce it was due to the positive results of 2017 and the expectations of a favourable economic situation this year. It confirms the National Bank's confidence in maintaining inflation within the new target corridor of 5-7% in 2018 and gradual achievement of the medium-term goal of 4% in 2020. I can say that we are moving from the anti-crisis management stage in the money market to the period of restoration and strengthening the effectiveness of the channels of the transmission mechanism of monetary policy to achieve the final inflation targets', said Akishev.
He also noted that the National Bank of Kazakhstan does not exclude further reduction of the base rate.
'The easing of monetary policy will continue if the terms of trade and the situation in the trading partner countries remain positive.  The trends that contributed to the improvement of the situation in the economy of Kazakhstan in 2017 will continue this year. In general, the forecast and actual dynamics of inflation will correspond to each other', he concluded.
Recall, the next decision on the base rate will announce on March 5, 2018, at 17:00 by the time of Astana.