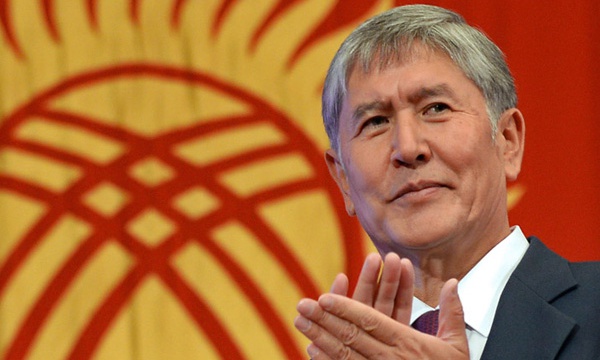 Kyrgyz President Almazbek Atambayev awarded President of Russia Vladimir Putin the Order 'Manas', and President of the Republic of Uzbekistan Shavkat Mirziyoyev the Order 'Danaker', the Information Policy Department of the President's Office of the Kyrgyz Republic reports.
According to the information, Almazbek Atambayev signed a decree which Vladimir Putin was awarded 'Manas' Order of the First Degree 'for his outstanding contribution to strengthening the strategic partnership and development of the alliance between the Kyrgyz Republic and the Russian Federation'.
Let us remind, outgoing President of Kyrgyz Republic Almazbek Atambayev described the President of the Republic of Kazakhstan Nursultan Nazarbayev as an 'aged president' on November 15, 2017.