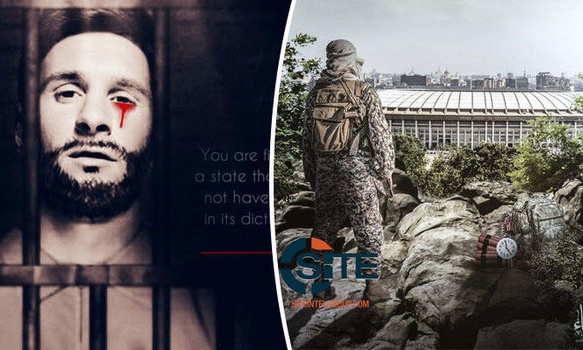 Photo: Express.co.uk
On October 26, 2017, The Islamic State of Iran and Syria, ISIS threatened to disrupt the FIFA World Cup 2018 in Russia, reports the Daily Mail.
They published a photo of jihadi fighter who has a bomb and carrying a black flag of ISIS near the Volgograd Arena, in Russia. Also, an image of the captain of Argentina football team, and FC Barcelona footballer Lionel Messi was published in social media which shows him behind bars and crying out blood.
The 2018 FIFA World Cup will be going from14 June until 15 July in eleven cities of Russia.