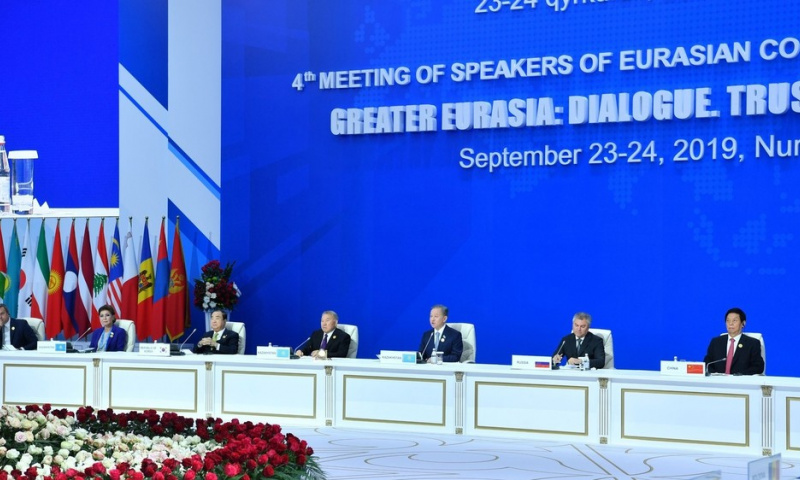 The fourth meeting of speakers of parliaments of the countries of Eurasia on the topic "Greater Eurasia: Dialogue. Trust. Partnership"  starts in Nur-Sultan.
"Today, Nur-Sultan has become the real" parliamentary capital "of Eurasia - the 4th Forum of Speakers of Parliaments of Europe and Asia with the participation of delegations from 65 countries of the continent has begun its work. The author and initiator of the Eurasian project Nursultan Nazarbayev will welcome," wrote the Chairman of the Majilis on Twitter Kazakhstan Nurlan Nigmatullin.
According to him, parliamentary delegations from 65 countries and 14 international organizations will take part in the 4th meeting of speakers of parliaments of Eurasian countries.