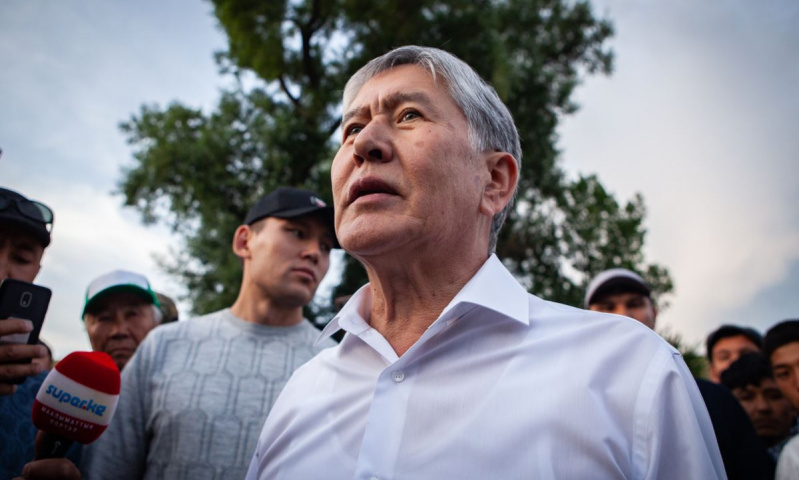 Фото: https://gdb.rferl.org
The Kyrgyz Ministry of Health and hospital staff confirmed the death of one person who was injured during the assault on the residence of ex-President of Kyrgyzstan Almazbek Atambayev in the village of Koy-Tash. In total,  45 people were wounded during the operation.
According to them, they tried to conduct an operation on a dead special forces soldier, but, despite all the intensive care measures, he died. As the director of the hospital, Sabyrbek Zhumabekov told Azattyk, he had a gunshot wound - a bullet went through his lungs and heart.
On the evening of August 7, fighters of the special forces of the State Committee for National Security of Kyrgyzstan arrived in Koy-Tash to detain Almazbek Atambayev. According to recent reports, the assault failed and supporters of the former president cordoned off the security forces, who were forced to leave Koy-Tash.
In addition, it should be noted that on June 27, the Jogorku Kenesh (Supreme Council) deprived Almazbek Atambayev of his ex-president status and immunity.