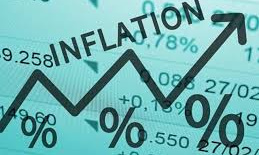 Inflation growth in the consumer sector of Tajikistan for six months reached 4%. Only in June of this year, this figure was 0.4%, reports TajikTA.
"During this period, prices increased for food and non-food products, as well as for paid services to the population. The Agency stressed that the annual (from June 2018 to June 2019) inflation was 8.7%," said the Agency for Statistics under the President of the Republic of Tajikistan.
The government plans this year to keep inflation at 7%. Last year, inflation in the republic amounted to 5.4%.