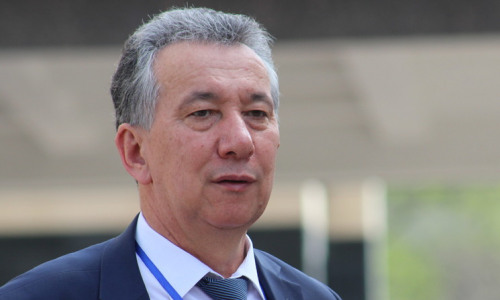 Farid Nitazov- ex-head of administration of Almazbek Atambayev, ex-president of Kyrgyzstan, has been detained, reports KyrTAG.
"In compliance with the law, Niyazov has been detained for 48 hours. He is suspected of involvement of seizure of hostages," said Sergey Slesarev, defence lawyer of Niyazov.
"Niyazov was detained together with Atambayev on August 7 by the law enforcement bodies during the operation which took almost 24 hours. Today other supporters of the ex-head of state have been called in for questioning," reads the report. As it was reported, Atambayev has been taken into custody and placed in the pre-trial detention facility of the state national security committee.