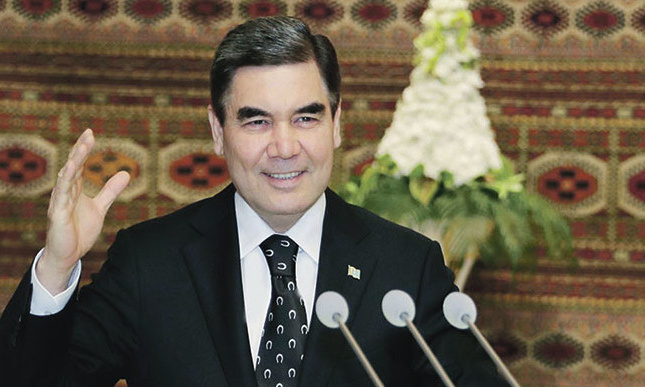 Today President of Turkmenistan Gurbanguly Berdimuhamedov departed for the Avaza National Tourist Zone, located on the Caspian coast, where a modern international sea resort was formed. At the capital's International Airport, the head of state was escorted by officials, reports the State News Agency of Turkmenistan.
After a while, the presidential plane landed at the International Airport of the city of Turkmenbashi in the Balkan province. Here, the head of state was met by members of the government, leaders of the country's military and law enforcement agencies.
From the air harbor, Berdimuhamedov headed for the Avaza National Tourist Zone.
The president proceeded further by bicycle. On the route, the head of state ordered to constantly focus on issues related to regular work to maintain the environmental well-being of Avaza, expanding the green areas created on its territory, and landscaping parks, the agency said.