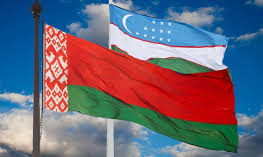 Uzbekistan and Belarus plan to increase trade turnover to $ 500 million by the end of 2019, Deputy Prime Minister of Uzbekistan Eler Ganiyev said, reports BelTA.
"The leaders of our countries set the task to increase trade. We hope that this year it will amount to about $ 500 million," said E. Ganiyev on the ONT television channel. According to him, Uzbekistan sees good prospects for cooperation between the two countries, including in industrial cooperation.
"This is one of the most interesting topics. We work here from two sides. I think we have great opportunities here," the deputy prime minister said.
Recall that in 2018 the volume of trade between Uzbekistan and Belarus amounted to $ 157.4 million. In January-May 2019, bilateral trade amounted to $ 89 million.
In 2018, Uzbekistan received $ 2.2 million in investments from the economy of Belarus, including direct investments - $ 2 million. In the first quarter of 2019, $ 874.6 thousand, including direct investments - $ 869.9 thousand.