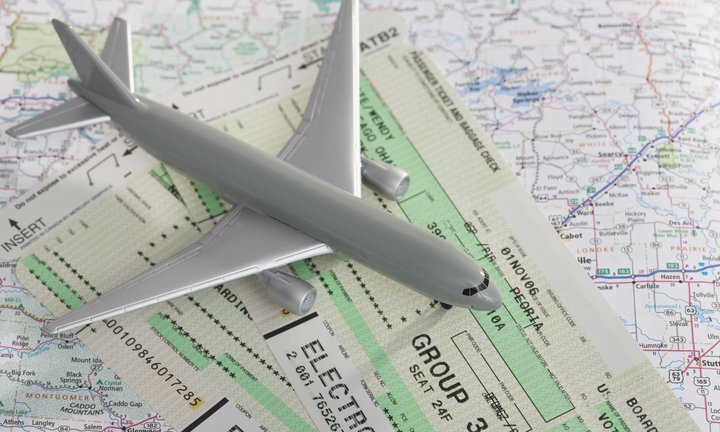 Studio shot of toy airplane with tickets on map
A citizen of Kyrgyzstan selling fake air tickets to his compatriots was detained in Moscow, reported the press service of the Embassy of the Kyrgyz Republic in Russia.
On December 30, 2018 several Kyrgyzstanis turned to the diplomatic mission with a complaint that they were removed from flights departing from Sheremetyevo and Domodedovo airports to Bishkek. It turned out that they purchased air tickets for 18,000-19,000 rubles in a non-existent ticket office from citizens of Kyrgyzstan.
"One of the suspects was detained on January 21, 2019. It was a 23-year-old citizen of the Kyrgyz Republic. The investigation is being carried out within a criminal case initiated on this fact", - said the Embassy.
The Embassy reminds that one should avoid various intermediaries when purchasing air tickets and demand cashier's checks.