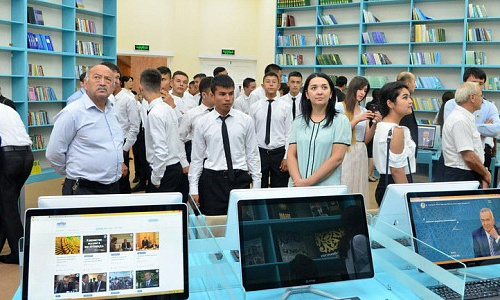 Photo: ca-news.org
In Tashkent, the library of Islam Karimov opened in the former presidential office building, reports the Fund of Islam Karimov. 
"The library is located in the former building of the presidential press service, and this location was chosen not by chance. It was here at the dawn of Independence that Islam Karimov received representatives of the general public, met with the first delegations of foreign countries. Within these walls he was presented with credentials from the first ambassadors of foreign powers," the message reads.
The wife of the first president, Tatyana Karimova, also representatives of the public, scientific and cultural circles of Uzbekistan attends in the opening ceremony of the library.