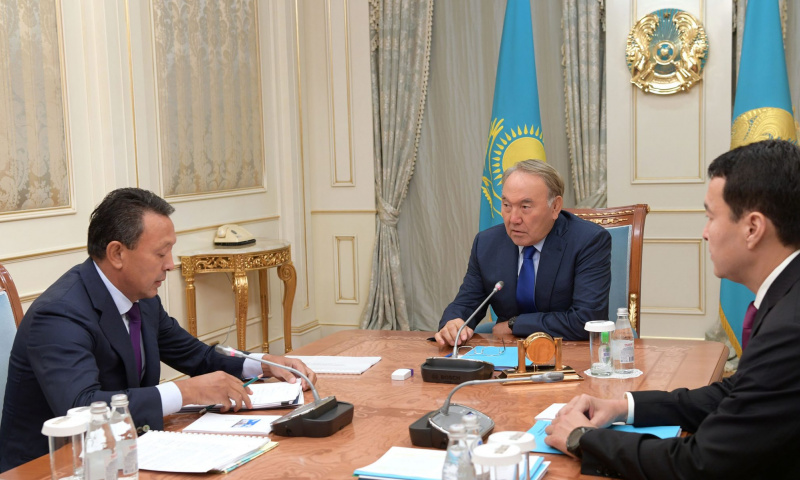 Nursultan Nazarbayev receives the Chairman of the Board of JSC NC "KazMunaiGas" Sauat Mynbayev, reports Akorda.kz.
During the meeting, Nursultan Nazarbayev was informed about the main results of the national company's activities for the first half of the year and plans for the near future.
Nursultan Nazarbayev noted that JSC KazMunayGas is one of the largest production holdings, which is represented in all oil and gas projects, and stressed the need to use the company's potential for further development of the energy sector.
"To date, KazMunaiGaz has reached a certain level of development and is at the stage of transformation, which includes optimization of the structure, digitalization of technological processes and preparation for entering the IPO," said the President of Kazakhstan.
Sauat Mynbayev also reported to the President on the situation in the oil markets in the context of the impact of world energy prices on the formation of the company's profits.
Following the meeting, Nursultan Nazarbayev gave a number of specific instructions.