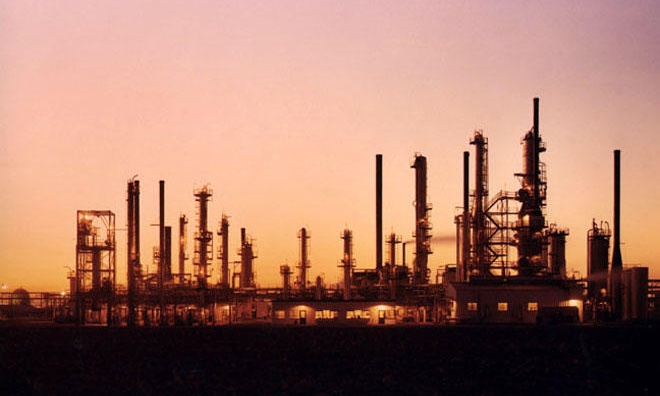 Photo: AzerNews
The national company KazMunaiGas (KMG) increased oil and gas condensate production by 3% in 2017, according to the company.
"The volume of oil and gas condensate production increased by 3% yoy - to 23,362 thousand tons (486 thousand barrels per day). The extraction of natural and associated gas increased by 8% to 7,997 million cubic meters," the report said.
According to the company, the volume of oil transportation increased by 3% to 65,489 thousand tons; The volume of gas transportation increased by 15%, amounting to 100.9 billion cubic meters.
"The volume of refining of oil and naphthas in Kazakhstan plants grew by 3% yoy, to 14 874 thousand tons. Of these, the net share of NC KMG is 12 173 thousand tons, up 3%, "- stated in the information.
"The volume of processing at KMG I (Petromidia) increased by 5% - to 5,662 thousand tons," the report states.
JSC "NC" KazMunaiGas "is the national operator for the exploration, production, processing and transportation of hydrocarbons. Samruk-Kazyna JSC holds 90% of KMG shares, and 10% - to the National Bank of Kazakhstan.