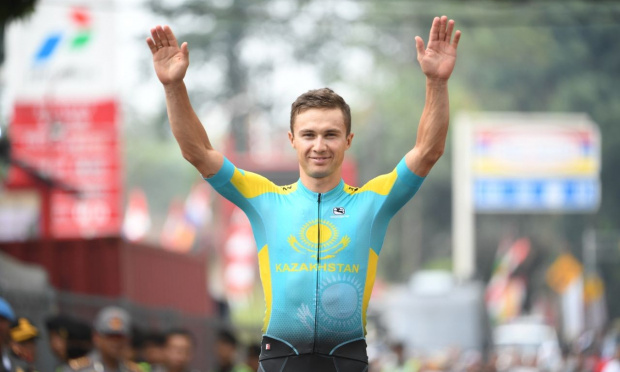 Cyclist Alexei Lutsenko won the second gold medal at the Asian Games in 2018, reports Olympic.kz.
This time he was the best in the race with a separate start for 40 kilometers. Lutsenko overcame the distance for 55: 37.13. A rider from Uzbekistan, Muradjan Halumuratov, won the silver medal. He lagged behind Lutsenko at 1: 33.39. The third place was won by the Japanese Femiyuki Beppu. He finished the performance with a difference from the Kazakh in 1: 42.07.
Recall, yesterday in the group race he also became the first.