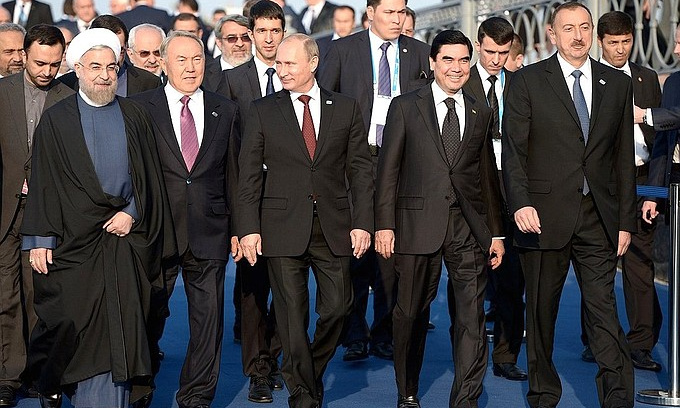 The Caspian Sea is no longer a sea, not a lake. What special status did get Caspian Sea after adopting new Convention?
On August 12, the heads of five Caspian littoral states met in the Aktau at the "V Caspian" Summit. At the summit, with the participation of presidents of Kazakhstan, Azerbaijan, Russia, Turkmenistan and Iran, a special convention was adopted to grant the Caspian Sea a special legal status.
According to the newly adopted Convention, the Caspian Sea is no longer a sea, not a lake but a water basin with a unique legal status. According to the Convention, the Caspian Sea is divided into territorial waters and neutral zones depending on the coastal zone of each state. The neutral zone can be used only by warships of five Caspian states.
Who benefits from the adoption of the Caspian Convention?
The new Convention is more profitable for Kazakhstan and Azerbaijan in terms of the oil and gas industry. Because the majority of Caspian oil and gas belong to these two countries. And from the point of view of safety. Here, first of all, Russia and Iran are in a rational position. As official Moscow and Tehran signed the Convention, by doing this they avoided threatening of the United States and NATO. As we have already said, under the terms of the Convention, military warships other than Kazakhstan, Azerbaijan, Russia, Iran and Turkmenistan may not enter the Caspian Sea.
Translated by Nazerke Syundyukova