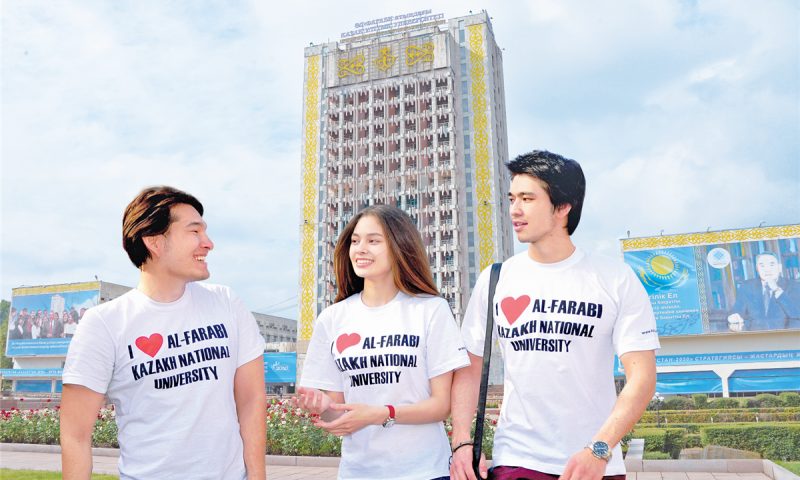 Al-Farabi Kazakh National University became the absolute leader among the universities of the country by the number of grants received for training. More than 6,6 thousand of the best schools graduates have chosen KazNU this year and received a state educational grant, a significant part of them are owners of a sign «Altyn Belgi», winners of international and republican Olympiads.
This is a record figure in the history of Kazakhstani higher education. KazNU is significantly ahead of other higher education institutions in terms of the number of grants. This testifies to the high confidence in the University, the conscious and purposeful choice of candidates of the best university in the country for obtaining a quality education.
The high competition was for such specialties as radio engineering, electronics and telecommunications, information systems, automation and management, tourism, chemical technologies. International relations and law, jurisprudence, finance, accounting and audit, and economics remain popular among applicants. Traditionally, entry to the MA and doctoral programs is highly competitive. In some specialties, the number of applicants reaches 15-20 people per one seat.
KazNU is in the top 220 best universities in the world and is an advanced center of education, science and innovation. Here, the joint programs of two-diploma education, training in English, and new specialties are being actively introduced in partnership with the world's leading universities.