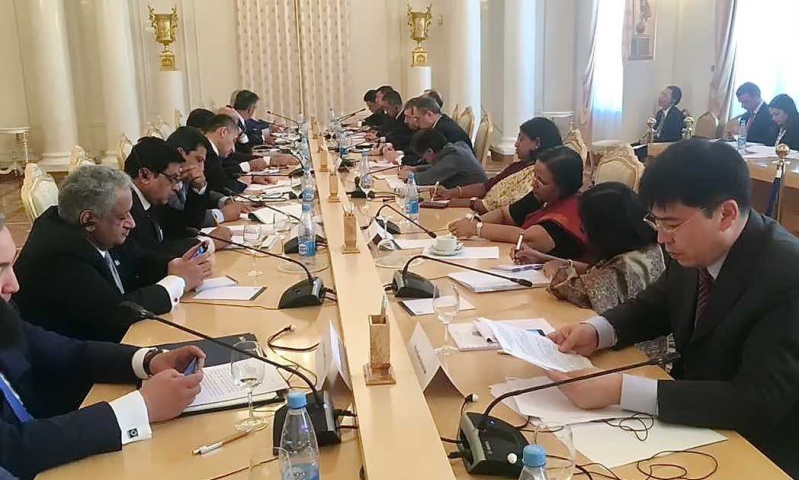 Photo: MFA
Within the framework of the implementation of the agreements reached between the leaders of the SCO member states during the SCO Summit (Qingdao, June 9-10) High-level consultations on the international activities of the Organization were held, reports MFA of Kazakhstan.
Kazakhstan was represented by Mr. Yerlan Alimbayev, Ambassador-At-Large, the National Coordinator on the SCO Activities. The Kazakh diplomat announced the country's position on key issues of the international agenda, drew attention to the need for timely and full implementation of initiatives of the leaders of SCO member states. He also stressed the importance of the President Nursultan Nazarbayev's initiatives on establishment of a platform to share experience in the field of new technologies and economy digitalization within the SCO, as well as for joint elaboration of the SCO Concept of Sustainable Development.
Participants was welcomed by Mr. Sergey Lavrov the Foreign Minister of Russia, who noted in his address the growing demand of the SCO in the world and the further strengthening of the strategic cooperation with international and regional structures.
Heads of delegations of eight member-states and Mr. Rashid Alimov, the SCO Secretary-General, in their speeches stressed the importance of concerted and coordinated actions of all parties in order to further improve the mechanisms of mutually beneficial cooperation on international arena.