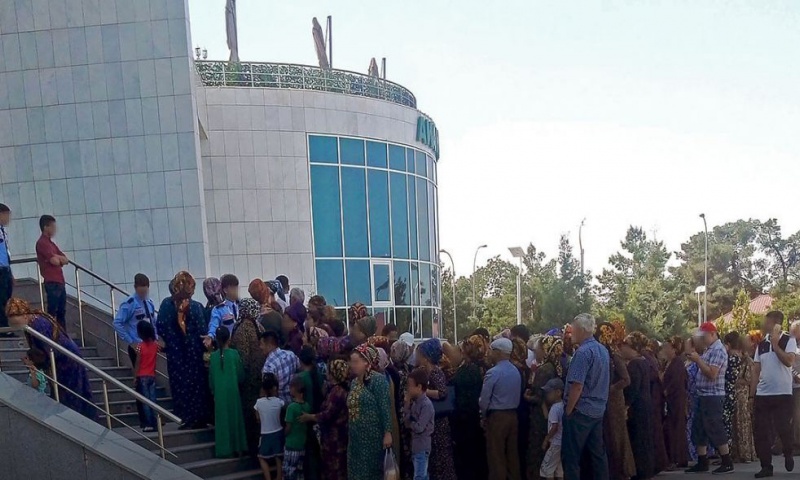 The deficit with sugar continues in Turkmenistan. In state-owned stores, sugar is sold per kilogram per person at 7 manats, Chronicle of Turkmenistan" reports.
At the outlets, there were queues again. In private shops, sugar costs 3-4 manats more, but for low-income families, this is a significant difference.
Many people buy sugar and then resell it to private shops for several manats more.
Recall, the lack of sugar has been observed in Turkmenistan since early June. In Dashoguz, its price in the markets increased to 10-11 manats per kilogram. In state stores, it was sold for 7 manats, but they were given no more than one kilogram per family on receipt.