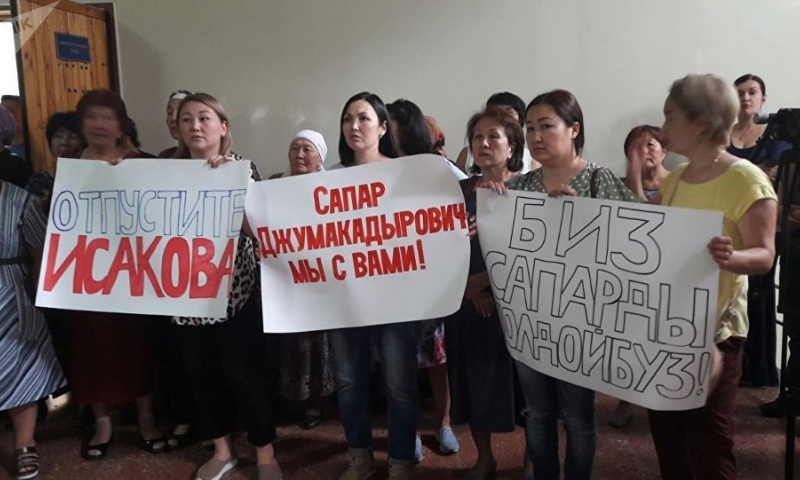 Bishkek city court left former Prime Minister Sapar Isakov in custody, reports Sputnik Kyrgyzstan.
By the decision of Pervomaisky District Court of the capital on June 5, the former head of the Cabinet Sapar Isakov was arrested until the end of the investigation and placed in the SIZO of the GKNB. He is taking part in the corruption case during the reconstruction of the Moscow CHP.
Today,  an appeal was considered on changing the preventive measure from custody to house arrest.