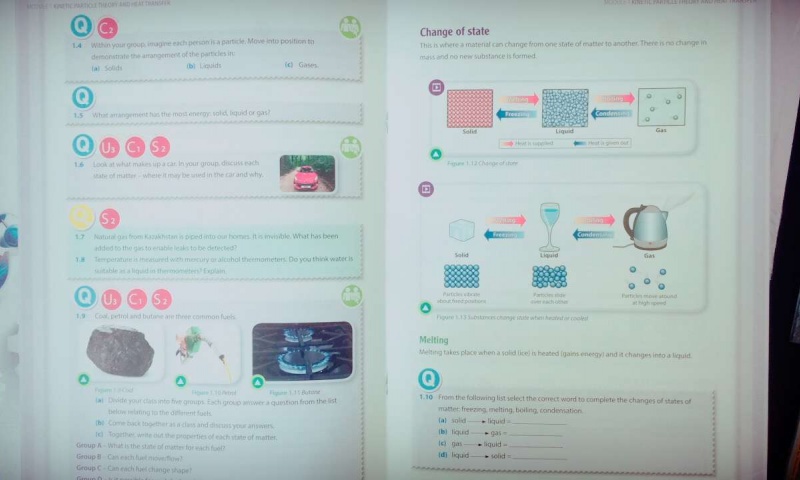 Photo: BNews.kz
In Kazakhstan, books published for schools, which study in the pilot mode chemistry, physics, and biology in English, BNews.kz reports.
Educational company EduStream, together with Express Publishing, with information support of Kazakhstan's Ministry of Education and Science, held an international scientific and practical seminar in Almaty. The company presented new textbooks and teaching and methodological complexes.
The textbooks are designed for the actual level of knowledge of the English language of pupils and teachers, therefore they contain more audio-visual information than text. Also in the manual there is audio and video accompaniment, animation, description of practical experiments.
The textbooks tested in 16 schools in the country. Since September, 300 educational institutions that implement elements of teaching in English, study with the books.