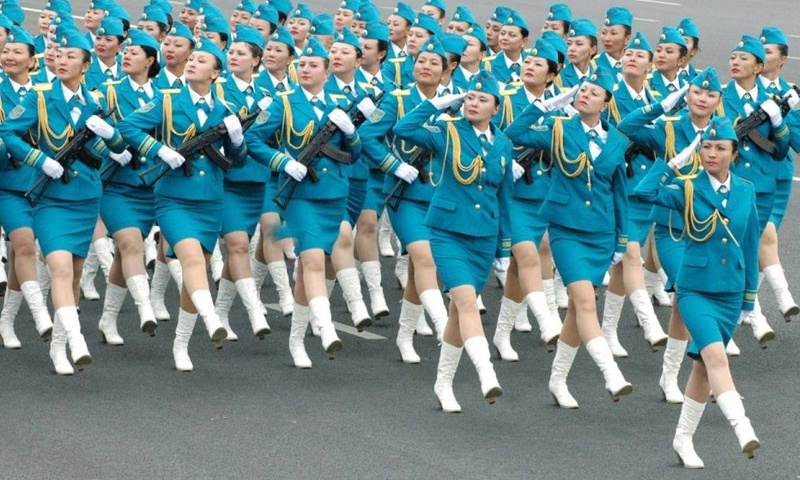 Photo: today.kz
More than 30%  women (around 8000) serve in the Kazakhstani army on the positions that determine the combat readiness of units, including dispatching services, medicine and communications, reports the Ministry of Defense.
Army athletes participating in various competitions have done many strengthen the image of Kazakhstan, winning prizes at the Olympics, world championships, Asian Games and other competitions. Athletes under the Ministry of Defense constantly replenish the treasury of the national team's medals.
"They have proved that family life and professional career are combinable at work. They represent responsibility and professionalism, at home- hearth keepers. Nowadays each of them contributes into defense strengthening of army and increase of image of military service," said the press-service.