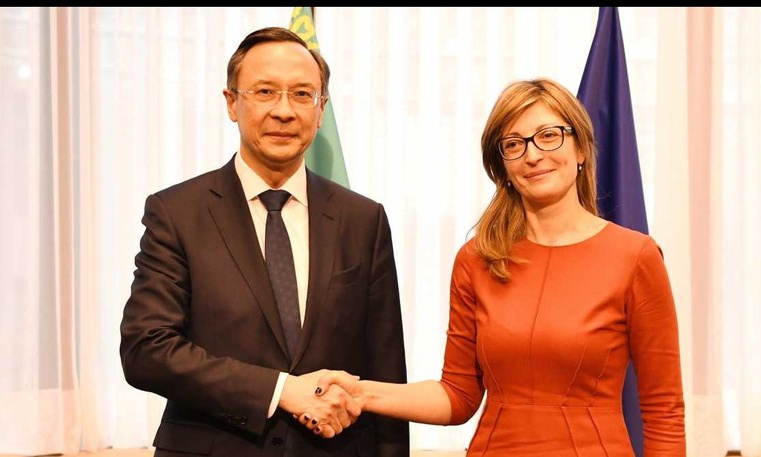 Kazakhstan proposed to the European Union to elaborate a "road map"
Kazakhstan proposed to the European Union to develop a "road map" to expand partnerships and cooperation.
Minister of Foreign Affairs Kairat Abdrahmanov suggested at the "European Union-Kazakhstan" Council meeting in Brussels to the representatives at the European Union to elaborate "road map" for the expansion of partnership and cooperation between Kazakhstan and the European Union. According to the press service of the Foreign Ministry, the most countries of the European Parliament and the EU members ratified the document signed in 2015 with Kazakhstan on cooperation in 29 areas.
In addition, during the meeting, Kairat Abdrakhmanov told about visa issues. He suggested to European Union representatives begin closer negotiations on visa facilitation as soon as possible, noting that strengthening trade and economic ties is closely linked to ensuring free movement of citizens.
The European Union is a major trade and investment partner of Kazakhstan. In 2017, the volume of commodity turnover between Kazakhstan and the EU increased by 25% comparing with 2016 and made up about 30 billion dollars.
Translated by Nazerke Syundyukova