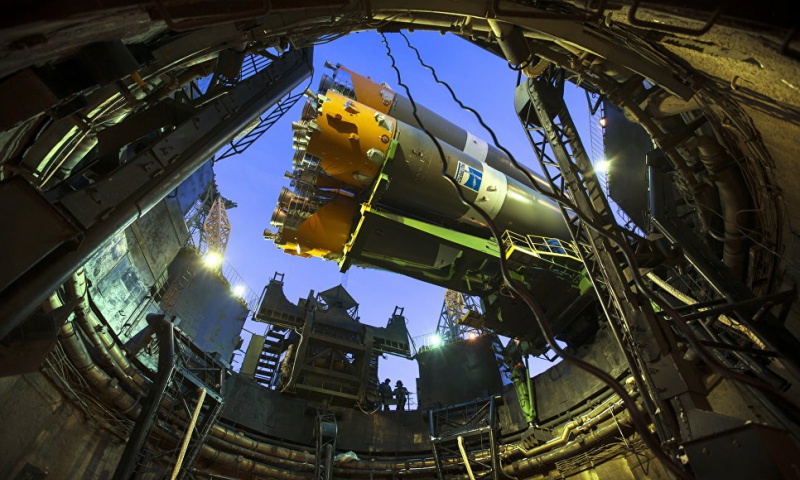 Photo: Roscosmos
The launch of the Russian launch vehicle Soyuz was postponed to the reserved date, February 13 from the Baikonur cosmodrome, reports the Roscosmos.
"Presumably, the cause of the contingency situation was the problems in the control system of the launch vehicle," the agency said in a statement.
On February 11, Rocket «Soyuz-2.1 a» launch from Baikonur was planned to send a cargo ship «Progress MC-08» according to the new cropped double scheme to the International space station.
The approach of the Progress MS-08 transport vehicle to the space station and docking is planned to be automated, under the supervision of the PMU specialists and Russian cosmonauts Alexander Misurkin and Anton Shkaplerov.
According to preliminary calculations, the ship will have to reach the station in 3 hours and 27 minutes. The ship "Progress MC-08" is to deliver more than two tons of various cargoes to the International Space Station, including fuel, air, equipment for maintaining the station in working condition, parcels and facilities for providing crew members with vital functions.