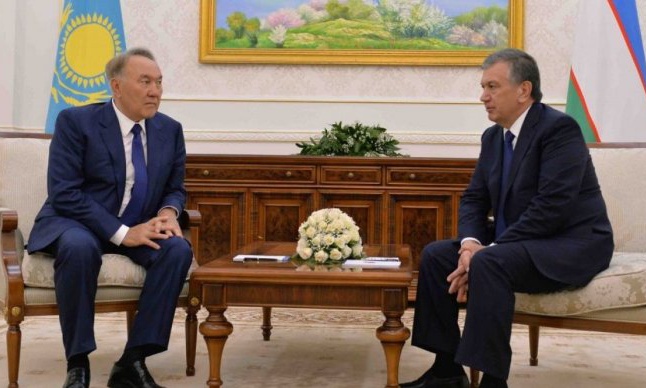 Photo: akorda.kz
 A telephone conversation took place between the Head of State Nursultan Nazarbayev and the President of Uzbekistan Shavkat Mirziyoyev, reports the press service of Akorda.
It is reported that during the conversation Nursultan Nazarbayev expressed his condolences to Shavkat Mirziyev in connection with the tragic death of Uzbek citizens because of the passenger bus in the Aktobe region on January 18.
The Presidents discussed the state and prospects of bilateral cooperation and exchanged views on topical issues of regional and international agendas. At the end of the meeting, the parties considered the schedule of forthcoming meetings.
Recall, the bus was travelling from southern Kazakhstan to Russia's Kazan with 57 people on board burnt. The tragedy happened at 10:30 am local time. 52 people dead. All of them is Uzbek citizens. Only five people managed to escape.