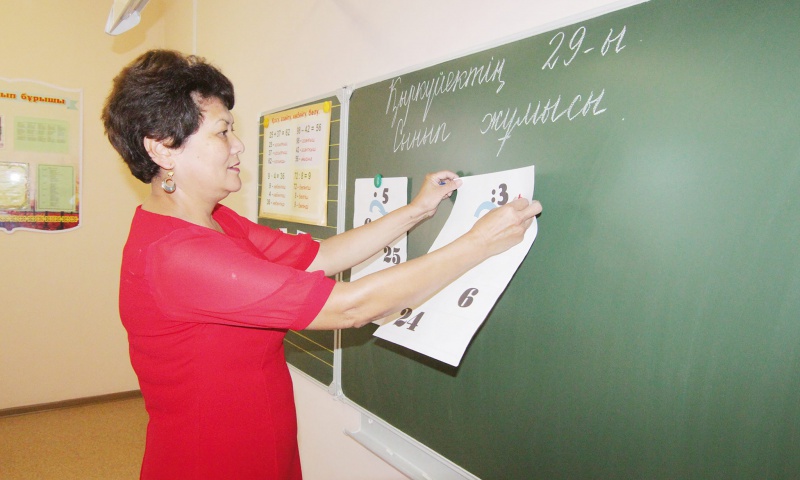 Фото: oraloniri.kz
The President of Kazakhstan Nursultan Nazarbayev instructed to increase by 30% the salaries of teachers who have moved to updated content since January 1, 2018 . This information was stated by the President in his address to the nation.
"Since January 1, 2018 in order to improve the status of teachers I instructed to raise the salaries of teachers, who switched to updated content, to 30%. Updated content is a modern educational program that meets international standards and is adapted in the intellectual schools of Nazarbayev",- said President.
"Moreover, in 2018 I instruct to rise the gap between categories and introduce a list of new categories which will take into account the qualifications of teachers. These categories should be provided to the teachers through the existing national qualification tests around the world. It will encourage teachers to constantly improve themselves. Consequently, the salaries of teachers will increase from 30 to 50%, depending on their qualifications".
For this purpose, additionally 67 billion tenge needs to be allocated.
Translated by Nazerke Syundyukova