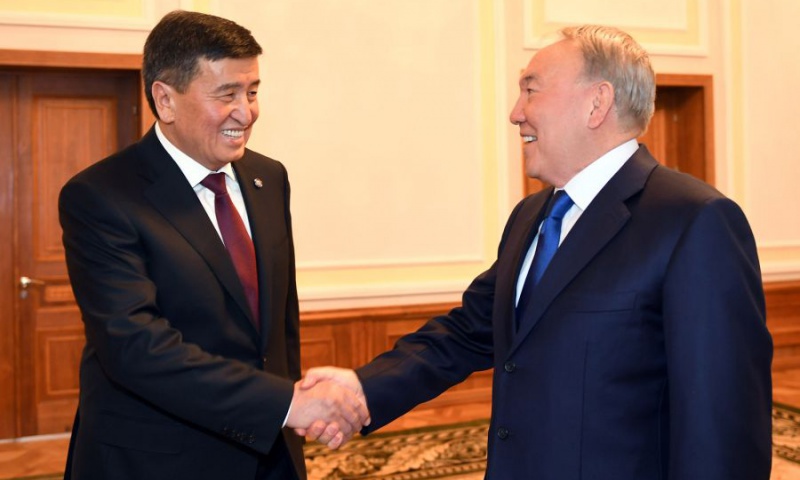 President of Kazakhstan Nursultan Nazarbayev held a meeting with the President of the Kyrgyz Republic Sooronbai Jeenbekov, reports the press service of Akorda. After the official ceremony of the meeting between the heads of state, the talks were held in a narrow format.
'We have been waiting for you and are happy to meet you. Kazakhstan is fully prepared to resolve the issues raised by the Kyrgyz delegation. We have existed as an independent country for 26 years. During this time, I have never said a bad word to Kyrgyzstan. We come and go, and two neighbouring countries existed before us and will live after us', Nazarbayev addressed Zheenbekov at a meeting in Akorda.
'I express my deep gratitude for the invitation. When I was elected president of Kyrgyzstan, you sent me a very warm congratulation, and I express my gratitude to it. You are our elder brother. Kazakhs and Kyrgyz are fraternal nations. We have one land; we drink water from same sources, we go along the same roads. I will do my best to strengthen strategic ties, our allied agreements', said Sooronbai Jeenbekov.
Recall, on November 30, the President of Kazakhstan Nursultan Nazarbayev invited the President of Kyrgyzstan to pay an official visit to Kazakhstan.